Our team
VIEWEGH GASTRO TEAM s.r.o. is a team composed of specialised professionals with complementary skills and knowledge. The core members of our project team have been working in the food industry for more than 15 years.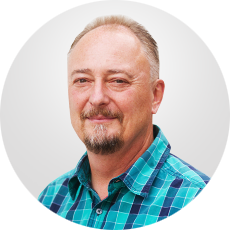 ING. RADEK JEŘELA, PARTNER
Authorisation number 0011182
Radek graduated from the Faculty of Mechanical Engineering in Prague and has worked in food technology design since 1992. He worked for Kronen and Gama Holding as an independent designer and head of the project department. After a year of freelance work, Radek joined VGT in 2007 and became a partner in 2011. Radek specialises in large-capacity canteens, schools and in-company catering projects. However, his biggest specialisation lies in his patience. In Czech, we say that 'patience brings roses'—be patient and you will be rewarded. With this in mind, Radek took on significant roles as the designer for GLOBUS and PERFECT CANTEEN projects. In the office, he lost his PC and his CAD (he was really slow at it...) but did acquire the biggest set of drawing pencils and a professional sharpener—both of which he guards with his life (warning to visitors—don't touch!). Radek likes skiing, hard rock music—he plays the drums himself—and sometimes smokes cigars when drunk. You can also witness Radek gracing the courts while playing regional volleyball. He is a model husband and father of three grown children. His sense of humour is clean, stylish and blends in everywhere—just like stainless steel.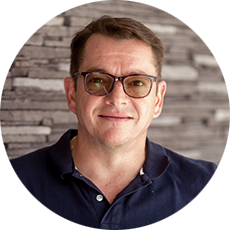 JAN VIEWEGH, PARTNER
Authorisation number 0009285
Jan (Honza) graduated from the Prague School of Catering and has been working in the food industry since 1991. He worked for Grandi and Gama Holding, first as a salesman, then later as a key account manager. From 2003 to 2004, Honza worked for InterGast—which was fatal for him—he met his wife, made many friends and discovered top-quality food processing technology. In 2005, Honza bought the catering company INPRO PLUS and transformed it into VIEWEGH GASTRO TEAM—the first company specialising in professional catering design in the Czech Republic. At VGT, he specialises in HORECA projects and new concepts. Honza is the only team member who cannot draw by hand or on a PC, yet somehow he became the first one of us to become an authorised designer. Honza listens to hard rock and occasionally himself. Forever trying to quit smoking, Honza likes to ski, adores great food and drink (he has put on a bit of weight recently), things that work well, and, most importantly, good friends. Honza has four children who, unlike him, have common sense and do not work in catering or design. As he is not a great leader, Honza had to employ a people person (Radek) to manage the team and ensure the company runs smoothly. Honza's humour is hard and never gets rusty—just like stainless steel!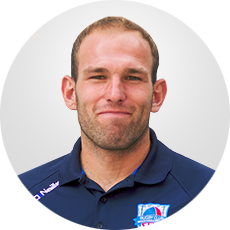 ROBERT TREFNÝ Bc., Partner
Robert graduated from the Technical University in Zvolen, specialising in furniture (which fits in well with the food industry). He is the youngest in the company and, at 202cm, definitely the tallest. So, in addition to working with CAD and REVIT, we'll probably put him in charge of debt collection too! With this in mind, we got him signed up with Rugby Club Říčany (one of the best teams in the country). Robert took to the game like a duck to water, so it was not long before he got a call up to the Czech national rugby union team. Not only was Robert an instant success for Říčany and the Czech Republic, but he was also a super player on our team, so in 2020 we welcomed him as a partner. Robert, along with his colleague, Ing. arch. Liston has a task worthy of a fearless rugby player—to ensure the smooth transition to BIM design. He listens to hardcore and punk (God!), but over time we may steer him towards comparatively mellow hard rock. Robert's sense of humour is straight, direct and long-lasting—just like a stainless-steel worktop— so he got along with us from day one.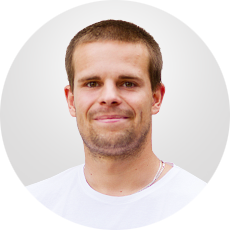 ING. ARCH. VOJTĚCH LISTOŇ
Vojta graduated from the Czech Technical University in Prague Faculty of Architecture. He arrived in the world of catering technology by chance two years ago when he took up a part-time position in our company. Though he doesn't take a great interest in food (his speciality is toast—sometimes he shows off and makes it for us in the office), working for our company clearly influenced his bachelor's thesis project—the area for cafes, restaurants and bars was as big as the rest of the building. Vojta is a keen motorcyclist, an amateur climber often seen scaling factory chimneys and a semi-professional kiteboarding teacher. With a young and sharp brain that is open to new technologies, Vojta is in charge of introducing REVIT and preparing and creating an .rfa database (I can write it here, now he has signed the precisely-worded contract). His work with us is as expensive as REVIT and as volatile as all software, but it's more fun with him, and that's why we enjoy it. His humour is as complicated as a parametric 3D .rfa model of a worktable. Luckily, it fits in with ours as, just like the worktable, it's made from stainless steel!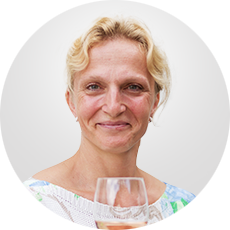 JANA VIEWEGHOVÁ, SPOLEČNÍK
Jana graduated (against her will) from the Secondary Industrial School of Food Technology in Prague, majoring in beer fermentation. She doesn't drink beer and says it "stinks". She has been working in the catering industry since 1996, when she joined her brother at InterGast, where she continues to work. Jana is also in charge of our finances and our "almost accountant". We call her 'Motor Mouse' (though she hates this term) as Jana runs two companies, raises four children and prepares accounts for four sole traders (including Michal Viewegh). Jana manages all this while tolerating her husband's complete lack of help with home and family (except for cooking dinner and lunch at weekends).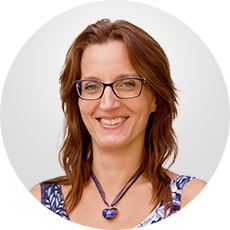 ING. JAROSLAVA HÁJKOVÁ
Jarka graduated from the University of Economics in Ostrava and has been working in the catering technology industry since 2003. Having worked in the technical department of a supply company, where she was responsible for logistics, Jarka joined our team in 2015. She was our first employee who was NOT a DESIGNER! We'd never come across someone like this before, but we knew we needed someone to hold everything together, so we did a little search, and luckily we found Jarka! After studying in Ostrava (a Czech coal-mining town), Jarka is our team's miner—she is able to work long hours in demanding conditions. Today, she looks after order management, invoicing, petty cash, our website, Honza's emails, shared calendars, work planning, contracts, visits, orders, handover protocols, administration, customer communication, deadlines, our company plan and millions of other tasks. To say thanks for all her hard work, we helped Jarka learn to drive again and passed on our love of fine food. When you see her slim figure, you'll be surprised to learn that she devours food (especially meat) like a miner who has been trapped in the dark for a week. Jarka's sense of humour is sometimes hard to work with, being both unmalleable and chemically resistant—kind of like stainless steel!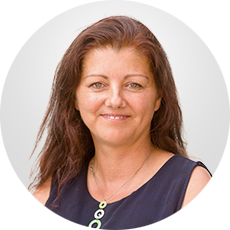 ING. JANA MANSFIELD
Authorisation number 0011181
Jana graduated from the Faculty of Civil Engineering in Prague and has been working in the field of professional catering technologies since 2010. First as a self-employed person, then as an authorised engineer. Thanks to her knowledge of English (she learns from her husband), Jana specialises in dealing with our international clients. She is the first woman to last over five years working for VGT, which had us all scratching our heads in amazement … Jana has two grown-up daughters, who treat her like a sister (we're a little envious of this). She enjoys beer (but just one or two), peace at work and at weekends, but most of all, Jana loves yoga and everything between heaven and earth. Her weekly meditating has definitely helped her survive in our office. Whilst at work, Jana is good enough to listen to our mandatory hard rock music :). She doesn't join in too often with our office banter, but she is a great listener and laughs at all our stainless-steel humour!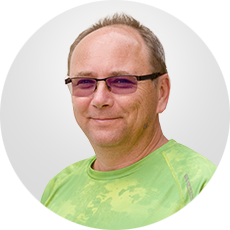 ČESTMÍR PAVLÍK
Česťa graduated from the Secondary School of Mechanical Engineering in Rakovník and has been working in the catering technology design industry since 1995. He worked at Gama Holding as a leading CAD designer and also held the position of network administrator. In 2005, Honza talked Česťa into becoming the company's first employee, which Česťa still regrets to this day. However, we desperately needed computer technology and CAD expertise, so Česťa became an essential part of our team. Česťa works with the most expensive and most enormous mouse (I don't know why he calls it a mouse when it's the size of an elephant), the biggest monitor, and, by chance, the biggest hard drive. Česťa listens to folk and country music (only permitted when wearing headphones). He is quiet at work, and when he does speak, no one can understand what he is saying. He doesn't communicate with people much, and if he does, it's mostly via email. Alas, Česťa is indispensable—and unfortunately, he knows it. His humour is cold, grey and exclusive—100% stainless steel!